About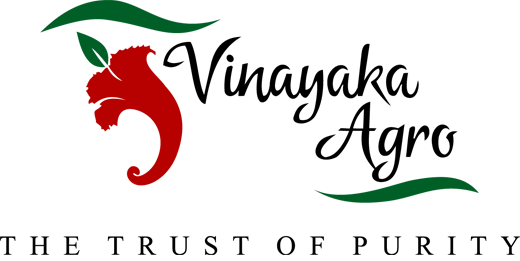 "The Trust of Purity" is the adage under which Sri Vinayaka Agro Products operates. We continuously strive to maintain the trust & purity and seek to create value to all our stakeholders including our customers, distributors, suppliers and the society with the best possible products through consistent innovation and change.
Sri Vinayaka Agro Products started its journey in the year 1972 as Tara Oil and Flour Mills by the visionary entrepreneur Mr Raman Nayak, who articulated the practice of procuring good quality copra from the farmers. Three years later, we also added production of Sesame (Gingelly) Oil.
In the year 2008, the business got its new name - Sri Vinayaka Agro Products, & a new direction with a new & young professional team who have since then continuously strived towards delivering the best quality & value to all stakeholders. Our production unit today is upgraded with modern automatic machines for better packing standards and only use high quality, food grade packing material for our various packaging. We currently market Premium range of Edible Coconut Oil and Gingelly Oil, Deepam Oil and Castor Oil in Pouches, PET bottles and HDPE bottles. In fact, we are the only oil mill in Udupi district to manufacture and market Edible grade Sesame (Gingelly) oil.